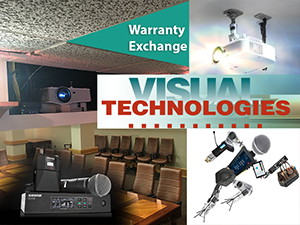 Quality service after the sale, provides our customers with peace of mind. Visual Technologies operates across many presentation disciplines through our company's numerous business services. The depth and breath of our company offers our customers great flexibility, often in crisis moments. Our VTC Rental inventory can provide an outstanding solution to keep your presentation system up and running while repairs are made. Warranty exchange units can be "hot swapped" to reduce or eliminate any downtime. We want to be your one stop solution! 
Visual Technologies stands by its systems by providing a valuable warranty.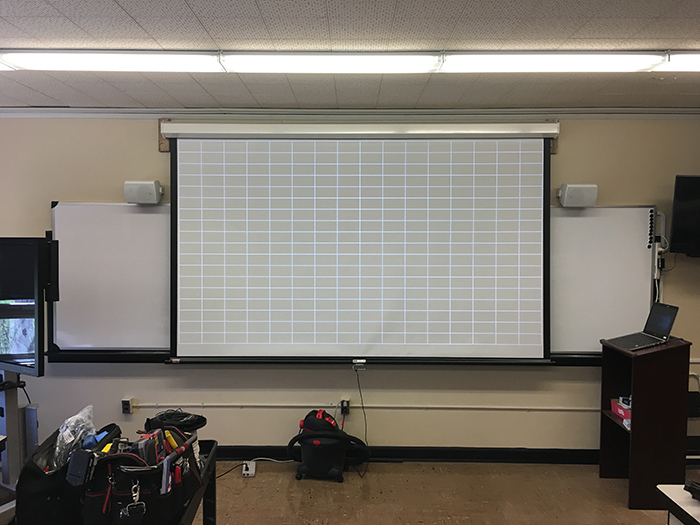 VTC Warranty Statement.
VTC warrants the installation to be free of defects in materials and workmanship for a period of ONE year, commencing upon receipt of beneficial use of the system, or upon completion of the installation, whichever occurs first.
If during the installation warranty period, the installed system fails to perform as specified, VTC shall provide all installation materials and labor necessary to correct the problem and restore the system to operation at no additional cost to the Owner.
Equipment furnished and installed by VTC under this proposal shall be covered by the manufacturer's warranty against defects in parts and workmanship on a "return to factory" basis.
Warranty repairs shall be performed subject to the manufacturer's terms and conditions.
Throughout the installation warranty period, VTC shall provide unlimited priority on-site service and telephone support, during normal business hours - weekdays from 8:00am until 4:30pm.
VTC shall respond to requests for on-site service during normal business hours, in the following manner;

Initial response - within 2 business hours by telephone
Priority on-site response - next business day

Consumables used during normal operation, including but not limited to lamps, bulbs, fuses and batteries are specifically excluded from coverage under this warranty.
Warranty does not include the following:
Shipping expenses (if incurred from the manufacturer)
Damage due to abuse, lightning or acts of nature
Misuse, electrical stress or power surges
Loss of use
Lost revenue or profits
After the one year VTC install warranty has expired, a two hour service call will be charged for each call
Damage or inability to use system components due to a loss or fluctuation of electrical power is specifically excluded from coverage under this warranty.
For More Information on Warranty Exchange