---
Leadership Greater Syracuse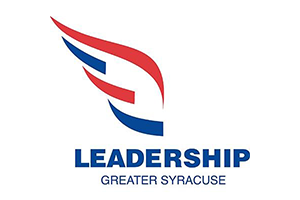 Leadership Greater Syracuse (LGS) is Central New York's premier community leadership training organization dedicated to recruiting, equipping, engaging and uniting present and future leaders of all ages and experiences committed to making a difference in their communities.
Each 50-member class is selected through an application process, and represents a cross-section of local business, education, manufacturing, non-profit and government organizations. The LGS program teaches program participants about community leadership, empowerment, group dynamics, community opportunities and trends, and transforming communities using its assets while solving problems. By year's end, class members have forged strong bonds with each other as they approach challenges by using their collective talents and experience.
---
CNY SME

Sales and marketing has been around since the beginning of time, even though it was not recognized as a profession until sometime in the 1800′s when sales clubs started forming.
Central New York Sales & Marketing Executives (CNYSME) was founded in 1935 and is the area's recognized voice of the sales and marketing profession, the only organization focused exclusively on the needs of the sales and marketing professionals.
The organization's mission is to help members grow their business through education and recognition. CNYSME provides education and training for sales and marketing professionals through workshops and meetings. Additionally, CNYSME recognizes the very best in the sales and marketing profession at its Annual Crystal Ball / Sales & Marketing Excellence Awards Banquet.
---