Display systems are much more than your typical interactive white boards. Designed for smooth and effortless communication in a wide range of contexts, their highly responsive touch pens allow several people to write on the same touch screen at the same time. SHARP has developed Display Connect Software which enables multifaceted wireless video communication. Whether in the office boardroom or the classroom, re-examine the way you communicate.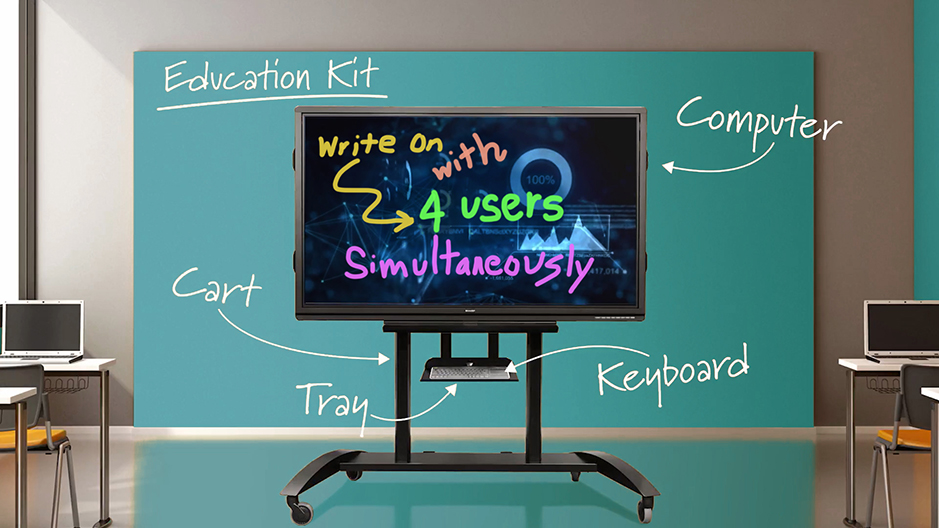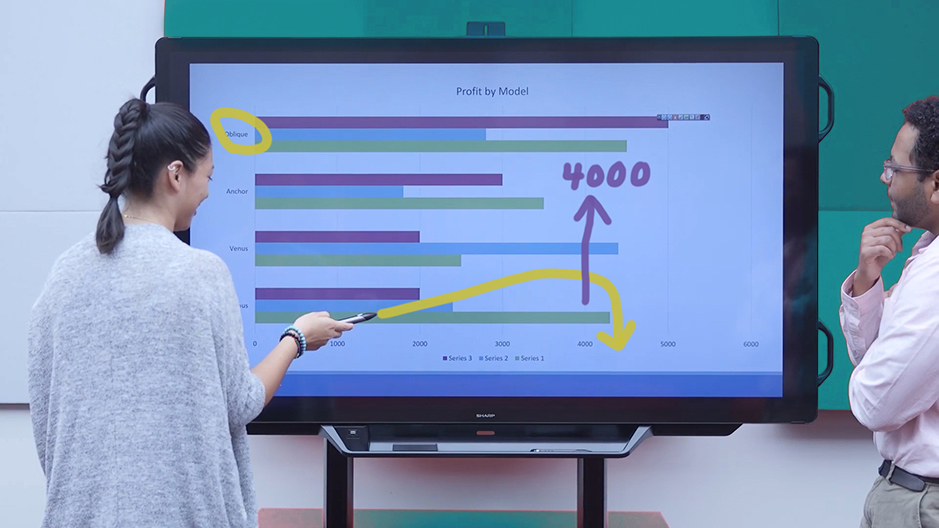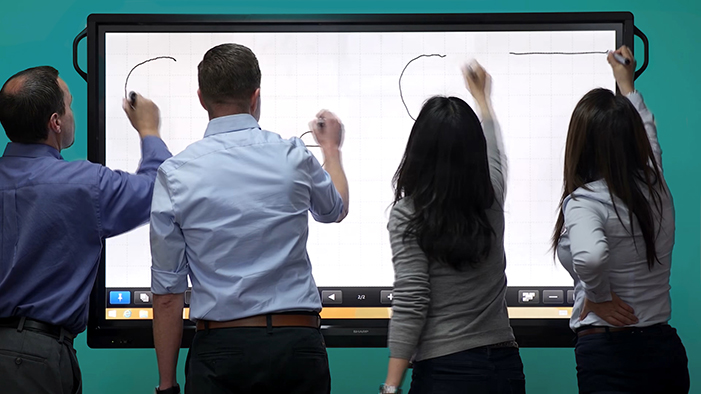 The latest in interactive sharing - allows multiple users (up to 4) to simultaneously freehand write over the top of anything displayed in real-time. (documents, schematics, video, PowerPoint, etc.) This is an exclusive innovation offered only through SHARP.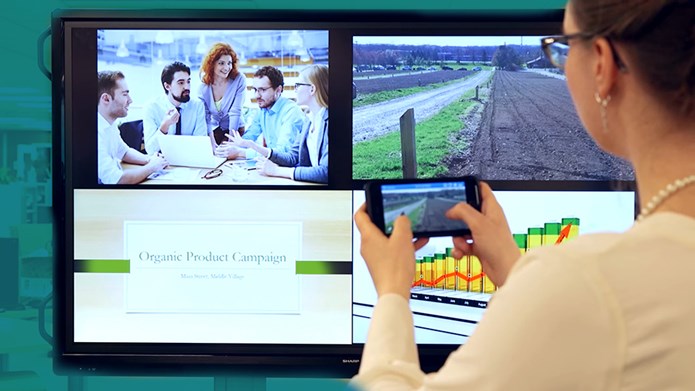 We offer design solutions for common requests like BYOD = Bring Your Own Device. These situations allow for the flexibility to display from any device or personal phone simultaneously. We offer easy screen sharing solutions that enhance collaboration. We would love the opportunity to share our knowledge and expertise with you, to design a result that meets and exceeds your needs.
For More Information on Interactive Technologies